Every day, we see a rising number of websites going live on the internet. As a result, the demand for hosting spaces continues to grow. Providing server spaces has become a thriving business in response to this trend.
You don't need to be one of those massive hosting providers in the industry. Instead, you can start a reseller hosting business at your own pace, catering to a smaller client base with minimal investment.
If you are in an industry where your customers need hosting resources, consider starting a reseller hosting business.
Interested in learning how to kickstart your very own reseller hosting business? Need guidance on where to begin? Don't worry, we've got you covered!
In the following blog post, we'll discuss the reseller hosting business. Not only will we uncover the potential earnings in this field, but we'll also provide you with a comprehensive step-by-step guide to get started. So, stay tuned and get ready to embark on this rewarding journey with us!
What is Reseller hosting?
Simply said, reseller hosting is buying or renting server space from a parent hosting company and then reselling or renting it to your client base. What's in it for you? Profit!
There are hosting companies that help you in the way of becoming a reseller! This means that they sell their services at a lower price because you are going to buy in bulk; after that, you will sell them at a higher price to your customers. Here is your profit; the difference between the initial price offered by the parent company and the price you sell the services is your gain.
One crucial question arises: Why should people choose you as a retailer instead of going directly to the big company from which you purchase server resources? Let's illustrate this with an example.
Imagine you're a website designer, and naturally, you have clients who aspire to have their own websites. Creating a website requires essential web hosting resources such as RAM, CPU, and disk space. However, many clients lack the time and expertise to handle these technical aspects. That's where you come in, offering your all-inclusive package as a website designer, which conveniently includes hosting spaces too! Clients genuinely appreciate this idea because the hassle of purchasing hosting packages separately disappears. They find it more convenient and attractive to rely on your expertise for all their website needs in one place.
So it works this way. You buy servers in bulk and cheaper, then resell them to the ones who are your clients and want to have a website.
Not only website designers but other jobs that are somehow in need of hosting services can take benefit from reseller hosting.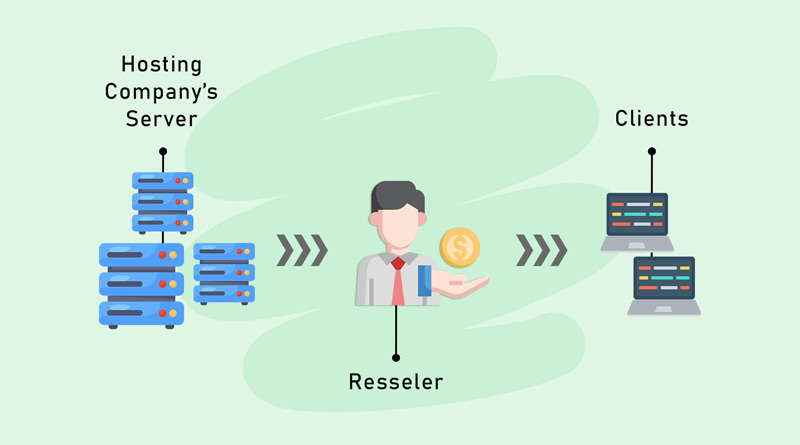 Let's take a look at the advantages and disadvantages of this approach.
Pros of reseller hosting
Some notable benefits come with reseller hosting, which we are going to examine in this section of the blog post.
Cost-effectiveness: As said above, you can buy servers cheaper and in bulk. You should resell them to your client network at a higher price to gain yield. Also, you won't have to pay for needed hardware and infrastructure: Therefore, this approach is super cost-effective.
Scalability: As your business grows, you can easily upgrade your resources without worrying about managing servers on your own.
Customization: In reseller hosting, you have almost full control over the server environment, allowing you to adjust it to meet your clients' needs.
Revenue Stream: Building a website is a one-time job, but hosting it is continuous work, and customers must pay for it each month.
Thus, starting a reseller hosting business will ensure an income until clients need website hosting.
cons of reseller hosting
If you plan to start a reseller hosting business, knowing the downsides is crucial too!
Technical Support: As a reseller, you have minimum control over the technical aspects of the job. Depending on the hosting provider, you may be unable to solve your clients' technical issues.
Reputation Risks: What if the parent company offers poor quality services with low uptimes and many issues? First of all, your reputation as a reseller hosting will be in danger. Your clients don't care about the parent company's problems, and you are responsible for anything that happens.
Heavy Competition: There are many resellers out there you should compete with. Therefore, finding clients for your reseller hosting business can be a challenge. However, if you are an expert in a particular indusrty, such as website design, you may already have a loyal client base willing to purchase your services.
Limited Control: You don't own the servers, so it's possible that the hosting provider won't let you access every aspect of the services. Sometimes, especially when customers have a unique request, you may need help in taking care of their orders.
Profit Margins: As we said, it is a competitive market, so marking up prices won't be that easy. If you don't structure your business correctly, you may face losses instead of making a profit.
Coming up in the next section, we'll explore the possibilities of generating greater profits.
How much money can you make?
There are various factors impacting the amount of profit you can make. One of them is the volume you are selling to. Indeed, the more customers you have, the more money you'll make.
Another crucial factor is the price you set for your offers. Remember, selling expensively will lead to having no customers. Also, selling cheap is a mistake too. The whole point of starting a business is to make money; sacrificing profit will lead to losses instead of earnings.
As we said earlier in the blog post, your business's structure impacts how much money you can make. Who you are targeting, what your packages include, what hosting provider you buy from, etc., all affect your profit margin.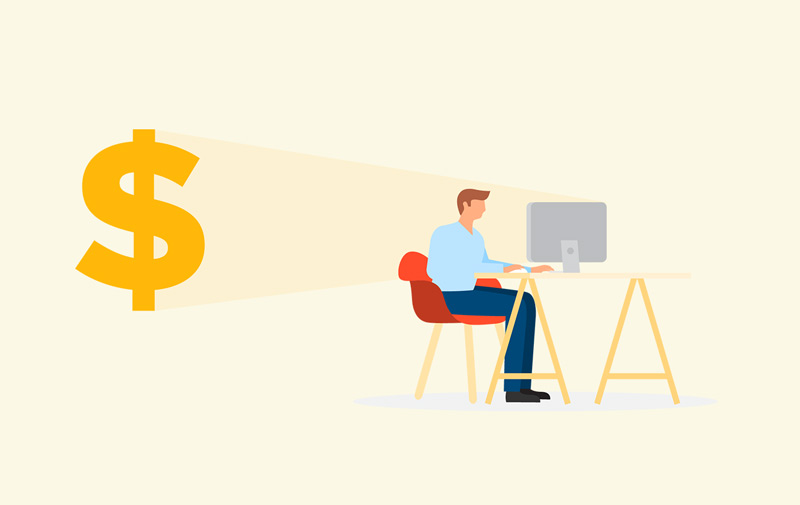 Another vital thing to consider when calculating your profit is your expenses. How much money you spend on buying server resources, the less you spend, the more profit you'll have.
Generally, we can say the standard margin highly depends on your business expenses. Let us give you some numbers.
According to resources, the standard profit margin for newbies is around 7 to 10 percent. It refers to net profit and has no relation with the markup.
Moreover, about markup numbers, let's say it's normal to add 20 to 50 dollars per server you buy. For example, if you buy a server space for 100 dollars, you can resell it for 120 to 150 dollars.
Pricing is completely up to you. You can always increase fees if needed. But we suggest starting a reseller hosting business with lower net profit and markups; after a while, when you gain a firm foothold, you can do so and make more proceeds.
If you wonder how to know if you are charging less than required, track the time you put in the work plus business expenses.
Steps to start a reseller hosting business:
Now it's time to see how to start a reseller hosting business. We divide this guide into 7 steps to make it easier to understand. Stay tuned and follow the steps in order.
Step 1- Finding Your Niche Market
The first step in starting any business is about knowing your target audience. It's important to know who you sell to. This way, you can find the right path to success.
Many people out there might need hosting spaces, but are you going to target every one of them? It's a waste of time.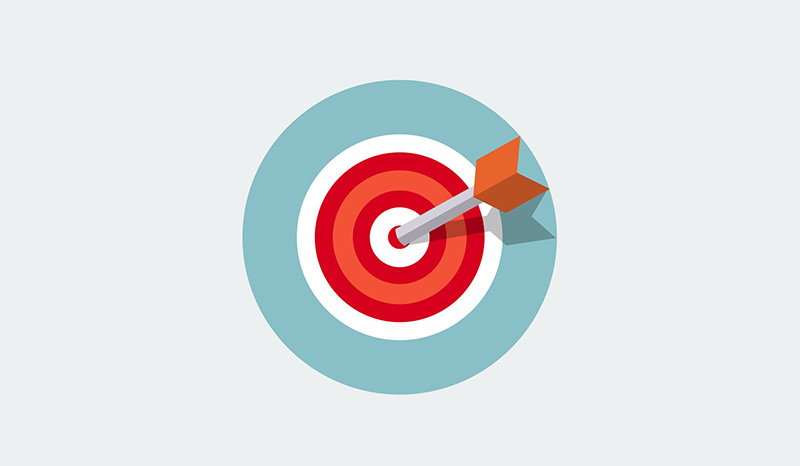 Again, let's say you are a website designer with customers willing to find a one-stop solution. They prefer to work with someone who does everything related to building a website, including buying the host.
Your client base could include individuals planning to set up small online stores or small to medium companies seeking to outsource website building. Can you target both groups? Maybe, but it's not advisable.
Each group has distinct characteristics and requires different strategies to approach them. Therefore, focus on choosing one as your primary customer and put in your best effort to capture their attention. This is why finding your niche market is paramount.
To ensure a profitable business, you must identify a lucrative niche. Here's how:
Look for a niche with no budget constraints and a high willingness to pay.
Ensure the chosen niche has less competition compared to others—fewer competitors mean more customers for you.
If you choose a niche and find it unprofitable, don't hesitate to change it and conduct further market research.
Step 2- Setting a Budget
How much money are you going to invest? If you want to know how to start a reseller hosting business, you must answer this question in the first stages.
As mentioned above, you must buy or rent server spaces from a parent company. That requires money. You probably think the more money you put in, the more yield you'll gain. Surprisingly, not necessarily!
Being smart is much more important than the amount of money you're going to invest. If you have a lot of money but spend it like someone who doesn't think things through, it won't benefit you!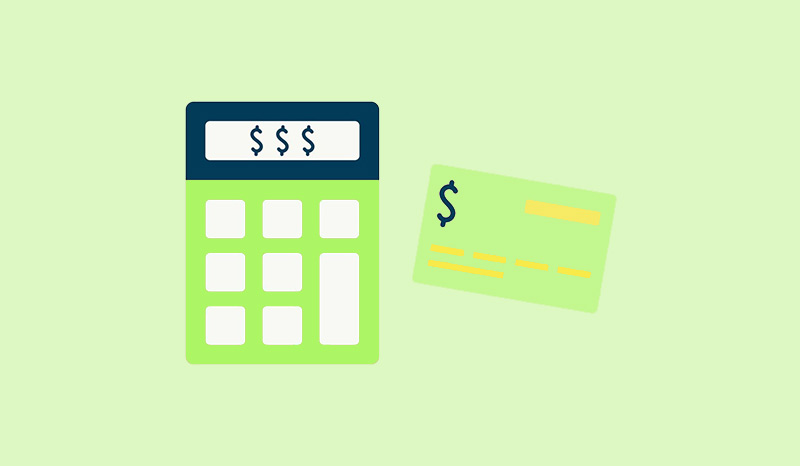 On the other hand, by acting wisely, you can take the most out of a small budget.
Go to the parent hosting's website that you are going to buy servers from and choose a plan that suits your budget. Think smart and define your goals based on the plan you purchase.
So, defining your budget is the second step to starting a reseller hosting business.
Step 3- Choosing a Reseller Hosting Provider
The service you offer to your clients comes from the parent company you choose. So, you must pay special attention to finding the right one.
There are many hosting companies offering reseller packages on the world wide web. Each offers different plans with various characteristics.
Research well and choose the provider whose packages align with you and your customer's need.
Consider price, applications, customer support, order management, etc., essential factors in finalizing your decision.
Look for reviews written for each company. See what other users say about them. Are they satisfied with the service they get from them or not? If it's possible, talk to their current customers and ask their opinions on them. Does their support team do their job fine and solve their clients' issues?
Additionally, check their social media accounts, and look at comments that users put under their posts. How do they answer to their followers?
Finally, compare the best ones and pick the one you think can provide the best service.
Take us, Zoneit, as an example. Our servers offer the highest performance possible with outstanding support to our customers. Scaling is easy with our services, and customers won't have to worry about when their businesses grow.
Overall, you can say we are an excellent option to select as a parent company if you want to start a reseller hosting business.
Step 4- Defining and Pricing Your Hosting Plans
Earlier in the text, when we talked about how much money you can make by reselling hosting, we said that being too expensive or too cheap can drive potential clients away. Also, being cheap makes your brand underrated, and probably no one likes to buy services from you.
Therefore, aim to set your prices sensibly in a range between affordable and premium, striking a balance that allows you to make a good profit without being excessively expensive or too cheap.
As mentioned earlier, it's always possible to increase prices when necessary. However, we recommend doing so after you've established a strong foothold and built a loyal network of clients who genuinely value working with you, no matter the cost!
Look at your competitors' prices and set yours accordingly. Especially, if you're new in the game, setting lower prices than your rivals help you attract more clients.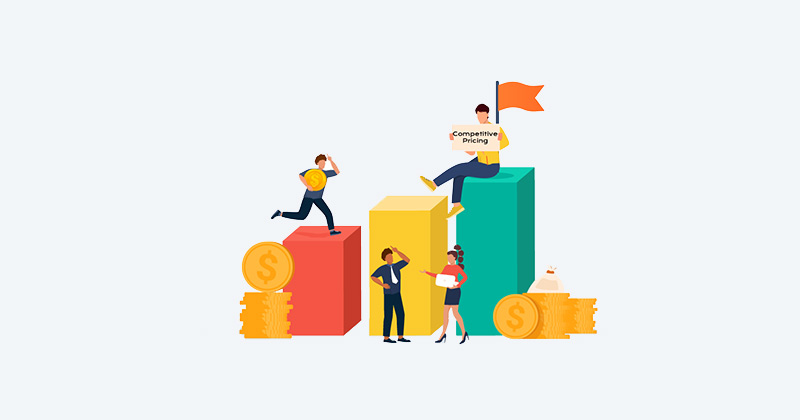 Have different plans with different pricings. For example, if a website needs shared hosting, offer a plan including it with lower price than the plan with dedicated server in it.
On of the most important things to consider when you're setting up prices, is calculating your expenses. After all, you don't want your business leads to loss.
If you want to gain high profits, offer high-quality services. This way, your customer base will pay no matter what, because of the quality of your products.
Start slow and steady, then speed up and increase your prices.
Step 5- Setting Up Your Hosting Business Website
It seems you're all set up and ready to start a reseller hosting business. It's time to show your availability to the potential customers. Therefore, you'll need an attention-grabbing website.
Since 2000, internet usage has increased by 1355%, according to Broadband Search. As more and more people go online, this number is only expected to continue rising. This is one of the reasons that the reseller hosting business has a bright future. More and more websites will get online, and because of that, you can sell more hosts than before.
Let's get back to our topic. Running a reseller hosting business without having a website is like playing football without a ball! You indeed have to be present online. Your website will be your work sample, both for website designing (or web development or anything related) and hosting services.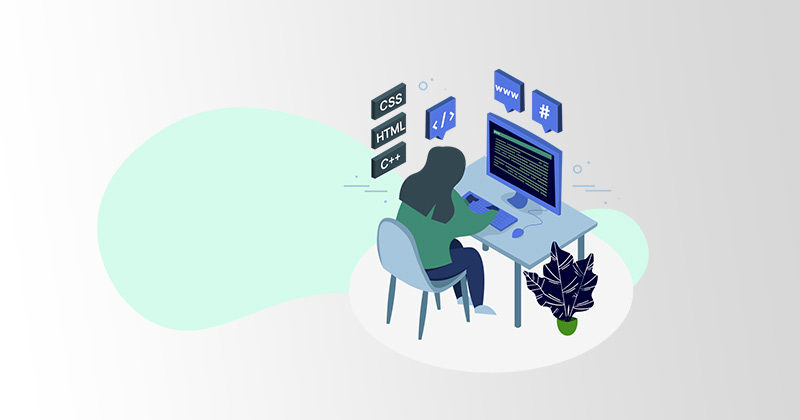 That's why having a professional website is absolutely essential for your reseller hosting business to succeed. Need to know what properties a professional website has? We'll cover you in that.
Keeping it simple: Simplicity is everything. Avoid using unnecessary designs and elements. Navigation on the website must be easy for users. Also, simplicity makes your website visually appealing.
Use a responsive design: As time passes, more people rely on their smartphones for their routines. Responsive design makes sure your website is mobile-friendly.
Use a clean design: Keep simplicity in mind; your website's design should align with your brand and field of work, reseller hosting.
Provide clear and concise information: Clearly state what services you offer to visitors. Be straightforward and briefly discuss your services, team members, features, etc.
Use high-quality images and graphics: You can differentiate your brand from competitors with the look of your website. Stunning pictures and graphics will help you in this way.
Overall, don't bother yourself with becoming a reseller hosting if you don't want to have a website. All your efforts will be for nothing.
Step 6- Marketing and Advertising for Web Hosting Business
After building a website for your fresh-started business, you must have various plans to promote it. Let's say marketing is a must to succeed in the reseller hosting business.
Utilize SEO practices to improve your ranking on search engine result pages (SERPs). Choose the keywords related to your field of work and try to attract users searching those keywords.
In addition, establishing a strong presence on social media platforms is vital for visibility in the competitive online landscape.
Don't forget about content marketing. In the long term, with a well-strategized plan, you can have a steady flow of visitors to your website. Create helpful content, not only written ones but also videos and even audio versions like podcasts. Building a blog is always an excellent choice to get you on board.
Additionally, investing in paid methods of advertising may be helpful too. Consider Facebook ads and Google ads as beneficial channels to promote your business.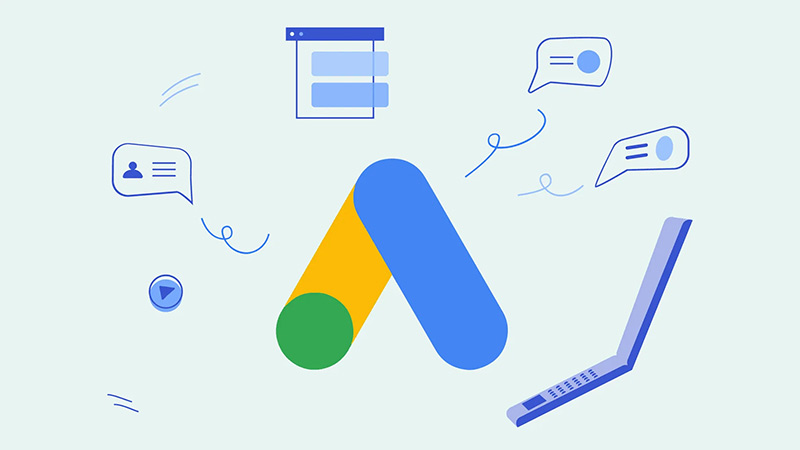 You can implement email marketing strategies once you have built a solid customer base. Ask visitors to subscribe and expand your contact list. Send out emails and try to get the subscriber's attention with the valuable content you create.
Wrapping up this section, you can only get through if you have plans to market your brand.
Step 7- Providing Admirable Customer Support
Last but not least, remarkable customer support is needed to make a stunning brand for the reseller hosting business.
There are no days off in the hosting business. Websites must serve well every day, all day. When websites experience issues, customers become frustrated, and that's where customer support must enter as a hero and solve the problems.
In this industry, exceptional customer support is vital. Be prepared for challenges and show patience with frustrated clients who prioritize a smoothly functioning website.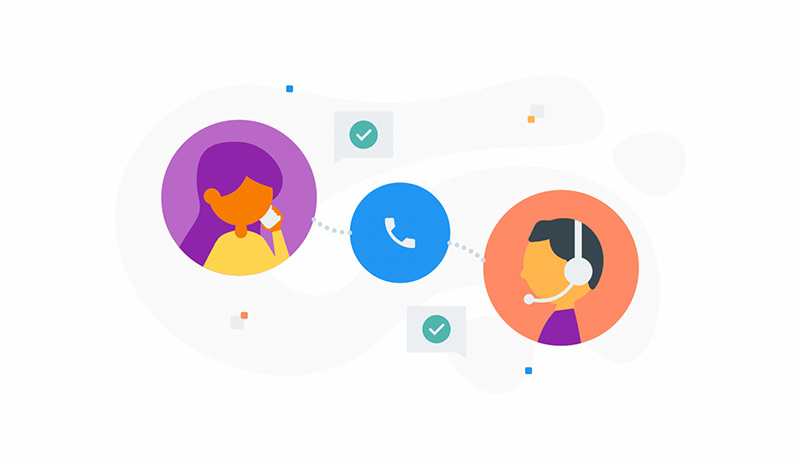 Here is some advice to offer top-notch customer support:
Offer multiple support channels: Provide various channels to offer needed support to clients. Emails, live chats, and phone calls are some examples. This way, customers feel more comfortable by choosing their preferred method.
Respond fast: It's imperative to answer your clients and solve their problems the fastest way possible. As we said earlier, a website should work correctly to achieve its goals. So erasing any obstacle on the path must be done in a blink of an eye.
Know your services: To find the reason for any problem and encounter the solution, you must know everything about your services and their technical aspects.
Create a knowledge base or FAQ section: There are some repetitive questions that many clients ask. With a knowledge base or FAQ section, you can answer those redundant inquiries and improve customer support performance.
Continuously gather feedback: You must detect any downsides with your customer support and always try to improve. To do that, gather feedback from your clients after any support you provide. Do they find it helpful or not? The answer to this question clears the way to getting better.
Be proactive: Walk ahead and find any potential issues. Inform your customers about possible problems and help them prepare for any obstacles.
Now you've learned how to start a reseller hosting business, and it's time to address one final question that may be on your mind!
Do I need technical knowledge to Start a Reseller Hosting Business?
Well, yes! A little bit. While the responsibility of server management and maintenance lies with the hosting provider, having a basic understanding of technical knowledge can be beneficial as a reseller.
We talked about customer support and its importance in the previous section. Knowing what you are offering helps you in the process of taking care of customer needs. At least some of your staff should have a sufficient understanding.
Again, being an expert in the field of IT is not necessary. Professionals in the parent company take care of most of the technical issues. You don't have to deal with most of the technical problems yourself, but you should know what is going on when there is one.
Knowing the technical aspects of your services helps when communicating with the parent company. You should be able to convey the message and take back the answer to customers in a language they understand.
Some common technical issues may arise from time to time. When you have enough technical knowledge, resolving them independently and not bothering to contact the parent company for any single trouble is possible.
Therefore, although having technical knowledge is optional, learning some basic rules to manage your business more practically is advised.
All done! Time for cunclusion.
How can Zonit help you?
So, as you read in this blog post, the reseller hosting business can be lucrative and makes you a fortune.
Whether you take this approach as a side hustle or as your primary job, you should care about your customers' needs and the quality of services you offer them.
Moreover, you've learned how to start a reseller hosting business in 7 steps. Let's review those phases:
Find a niche
Determine your budget
Choose a hosting provider
Set your prices
Build a website
Promote your brand
Provide excellent customer support
If you made your choice and want to start a reseller hosting business, Zoneit Reseller Hosting Program is one of your best options. Our various reseller hosting plans give you the upper hand to choose the right one that exactly is what you and your customer base need.
Click on the link for more information.